CRM
Customer Relationship Management
Business Software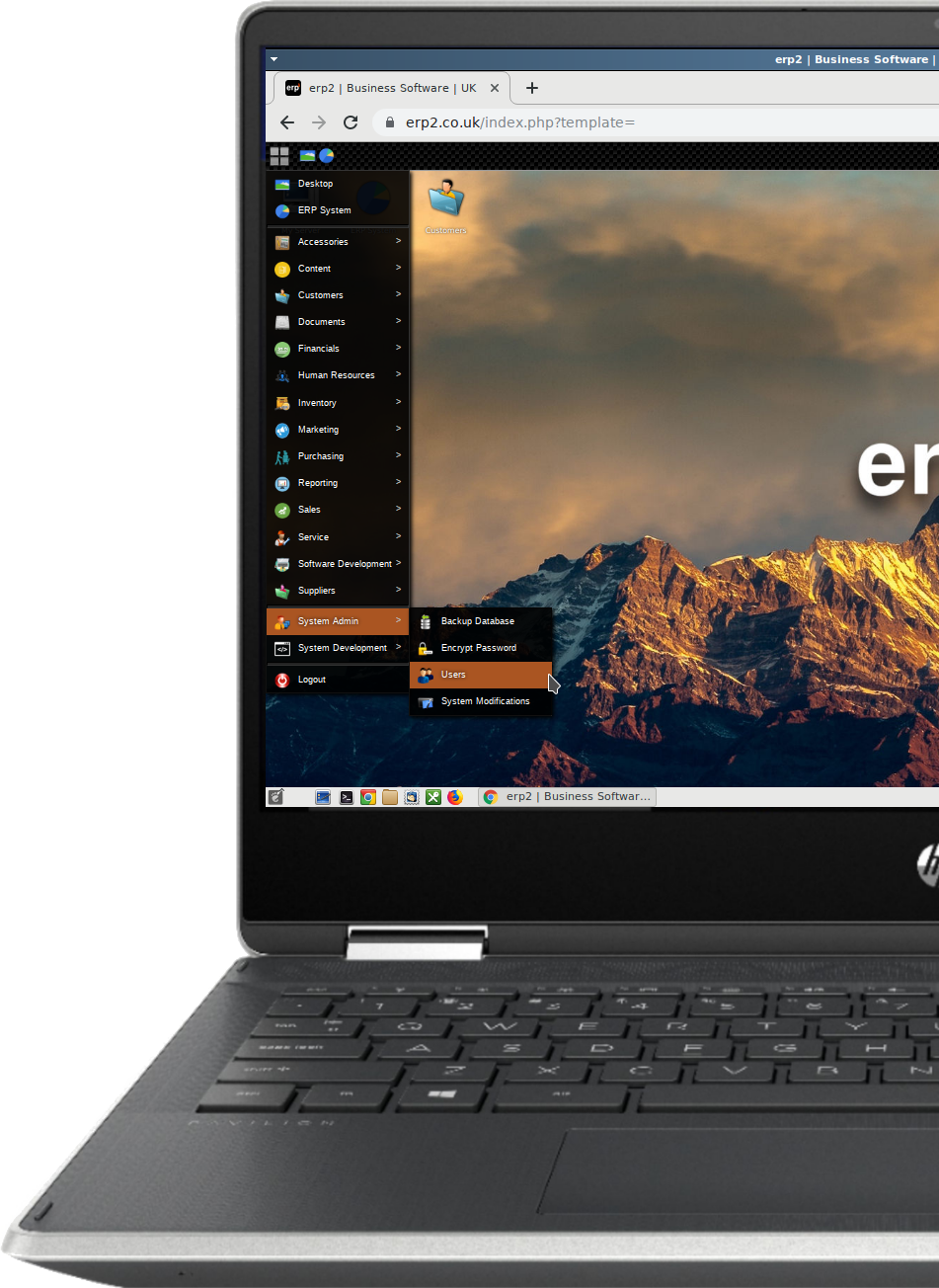 with

The Most Cost Effective, Secure and Efficient CRM System
Cost Effective
erp2 is the most cost effective solution for manage your customer relationships. As your business grows, your costs don't grow. This is because our CRM has unlimited users. Because we use a non-proprietary (open source license), you can add unlimited users (up to the capability of your hosting server's hardware, which we can upgrade fot you). And you can add, edit or remove users as and when you wish. No license keys, no automated phone calls or on-hold queues.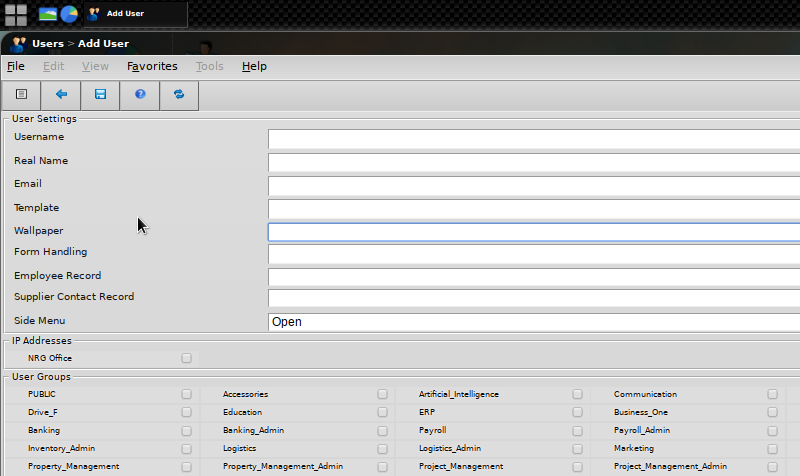 Not only can you add unlimted users with erp2, but you can also have specific security groups defined. So rapidly add or remove users to and from groups such as Accounting or Marketing in real time. You can define the allowed locations for users to log in and even have some or all of your workforce working from home - saving time in commuting and office space while protecting the environment.
Guaranteed Best Price
We guarantee that your CRM's Total Cost of Ownership (TCO) will be lower with erp2 than with any other system. We can also arrange payment terms that make your payments lower than SaaS prices but still give you ownership of your software.
Secure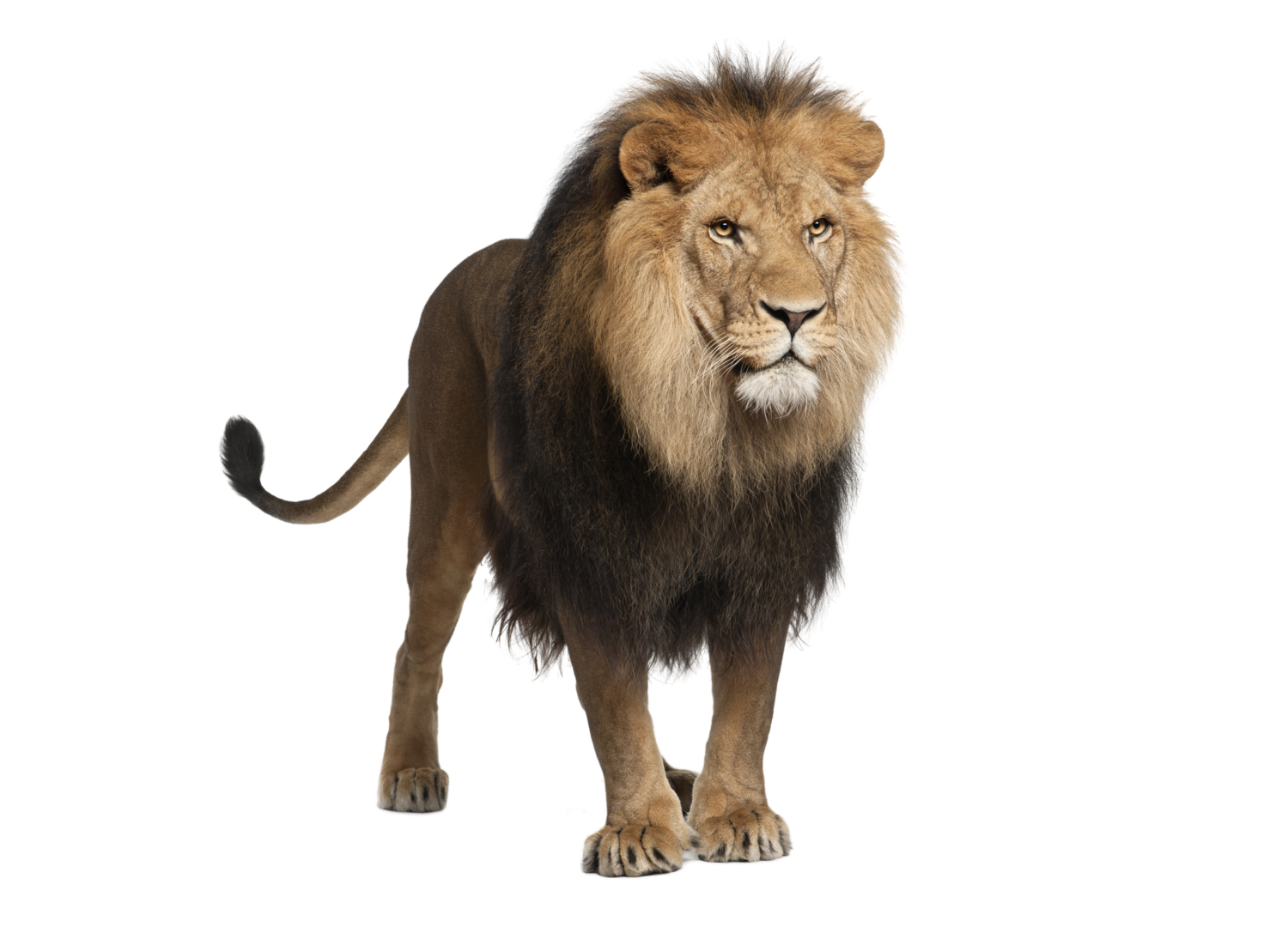 erp2 is built with security in mind. At every level of the platform we have ensured that security of your data comes first. From the system base, built on the Security Enhanced (SE) Linux Kernel, all the way up to the sanitisation of input from the Graphical user Interface (GUI), we have considered security as a priority.
The Apache2 Webserver and MariaDB (MySQL) Database are the most mature and stable, field-tested web technologies in the world in their fields and as a team. PHP has gone though decades of development until now, in version 7.*, it is highly mature, stable and secure.
Physical and Logical Security
Not only do we employ the latest security patches free to all hosted erp2 systems, but we offer on-site physical security in our professionally hosted datacentre. A CCTV-monitored, highly-secured perimeter surrounds the data centre. Entry is only possible via electronic access control terminals with a transponder key or admission card. All movements are recorded and documented. Ultra-modern surveillance cameras provide 24/7 monitoring of all access routes, entrances, security door interlocking systems and server rooms.
We can physically make appointments for to visit to the data centre and access our server racks and a generated password enables on-site personnel to authenticate and issue a transponder key for the interlocking doors to the rack. The visit is logged, and the footage recorded is archived in the administration interface for monitoring purposes. The uninterrupted power supply (USV) is ensured with a 15-minute backup battery capacity and emergency diesel generated power. All UPS systems have redundant design. Direct free cooling allows for the environmentallyfriendly cooling of hardware. Climate control is effected via a raised floor system. A modern fire detection system is directly connected to the fire alarm center of the local fire department.
We take security very seriously at erp2
Efficient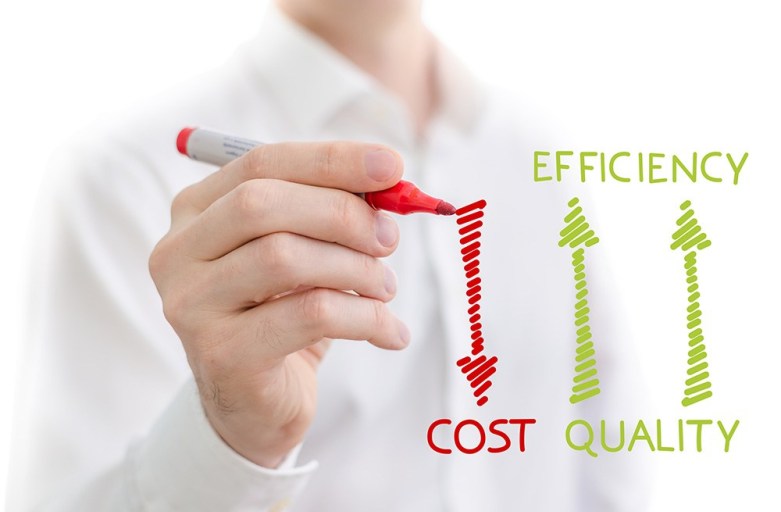 erp2 exisits for efficiency. Making the processes of your business faster and more accurate is the goal of a CRM system. Ensuring your clients get what they need, when they need it is what your system does for you. recording all the data required automatically from web forms or lead data imported directly for you mareting campaign, our CRM offering will make sure that no repetitive tasks are undertaken by your staff and your workforce can be deployed on higher value tasks.
Artifical Intelligence (AI)
Adding erp2 AI to your ERP System makes it evenmore powerful. AI can automate many of the decisions your ERP users make. Some roles can be entirely replaced by AI, freeing your users to operate in high-value decision making areas at the core of their skillest.
If a process can be documented and the decision process has specific criteria, then it can be automated. Deep Learning can recognise defects in QA, Neural Networks can respond to Customer and Supplier quesries in real time with access to Big Data. AI gives your business the competitve edge you always wanted. At erp2, that efficiency is affordable.